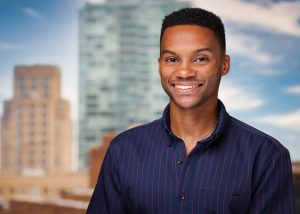 Jesse Huddleston
Senior Program Coordinator, Duke-Durham Neighborhood Partnership & Community Development
he/she/they/we
jesse.huddleston@duke.edu
(919) 660-1798
With expansive vocations focused on connecting people and engaging in community, Jesse organizes in seven of DCA's fourteen partner neighborhoods located in Southwest Central Durham. As part of the Duke-Durham Neighborhood Partnership, he works cooperatively to support partner neighbors' self-determined priorities, amplifying their voices to decision-makers and leveraging university resources through grantmaking and other generative channels for community benefit.
In addition to serving with DCA, they work as Director of Music Ministry at CityWell United Methodist Church and as Co-Chair of the Pride: Durham, NC Planning Committee at the LGBTQ Center of Durham. Coming from a family of artists, educators, and ministers, Jesse continues to develop deep passions for the arts, equity, and public service in a variety of spaces and contexts. She also serves as a member of the Durham Community Safety & Wellness Task Force as well as the Board Vice Chair of the Pauli Murray Center for History and Social Justice.
Jesse holds a Bachelor's degree in Sociology from Duke (class of 2010) as well as a Master's degree in Counseling from the University of North Carolina at Greensboro. In their spare time, Jesse drinks their water, moves their body, counts their blessings, and minds their business.