Leslie Parkins
Assistant Vice President and Director for Civic Engagement
Leslie offers more than 18 years of experience in community partnerships, faculty development and civic engagement work focused on expanding and strengthening efforts to connect the campus with communities through meaningful and reciprocal partnerships. Before arriving at Duke in 2016, Leslie worked for 13 years at the University of North Carolina at Chapel Hill in the Carolina Center for Public Service with most of her efforts concentrated in the APPLES Service-Learning Program. Leslie led the Duke Office of Civic Engagement from 2016-2019, during which time she established the Duke Civic Action Plan through a collaborative process consulting both members of the campus and community to identify strategic priorities in civic engagement for Duke University. Leslie is responsible for strategic planning in civic engagement, advancing engaged scholarship and building connections and capacities to cultivate and support community-based practices across Duke.
---
Sandra Martinez-Zuniga
Senior Program Coordinator
Sandra joined the Duke community in 2014, serving as the Project Launch Program Coordinator at Duke TIP where she advocated for gifted students with financial need. She most recently served as an Assistant Director at the Duke University Career Center where she provided career advice to undergraduate students, served as the primary expert on education, government, law, and non-profit careers, and supervised the Career Ambassador Team. She advises Define American and serves in the Central Park School for Children's Board of Trustees. She holds an M.Ed. in School Counseling from UNC-Chapel Hill and an M.A. in Latin American Studies from Vanderbilt University.
Prior to working for Duke, Sandra was a school counselor in Chapel Hill-Carrboro Schools. Before moving to beautiful North Carolina she worked as a community-school partnership coordinator in Boulder, Colorado and as the Coordinator of International Programs at the CEDEI Language Institute in Cuenca, Ecuador. Sandra grew up and studied food industrial engineering as an undergraduate student in Arequipa, Peru. She has a love of experiencing world cultures, foods and languages and is fluent in Portuguese, Spanish, and English. Outside of work, Sandra loves exploring Durham and the world with her family.
---
Lindsey Miller Furiness
Senior Program Coordinator
Lindsey Miller Furiness is the Program Coordinator for Civic Engagement in the Office of Durham and Community Affairs. Prior to arriving at Duke, Lindsey coordinated campus-community partnerships in Boston, first as an AmeriCorps member in Brandeis University's Department of Community Service, then as a program coordinator at Big Brothers Big Sisters of Massachusetts Bay. Lindsey grew up in North Carolina and graduated from UNC Chapel Hill and is excited to work on local civic engagement initiatives. Lindsey is responsible for organizing and convening campus networks, advising student civic engagement efforts, and coordinating and facilitating Foundations of Engagement workshops.
---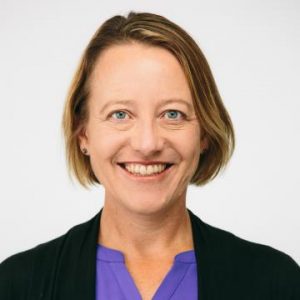 Elizabeth Shapiro-Garza
Faculty Director for Engaged Scholarship
Elizabeth joined the Office of Civic Engagement as the Faculty Director for Engaged Scholarship in fall 2020. In her role, Elizabeth builds intentional efforts to cultivate and strengthen engaged scholarship at Duke. Her work includes organizing and contributing to offerings that support faculty engaged in community partnerships. She has over twenty-five years of experience and expertise in community engagement and engaged scholarship in Latin American and the southeastern United States, partnering with communities impacted by environmental degradation and injustice. Elizabeth is an Associate Professor of the Practice of Environmental Policy and Management at the Nicholas School of the Environment. She also serves as the Director for Community Engagement for the Duke University Superfund Research Center and the Director of the Certificate in Community-Based Environmental Management. She has been on the Office of Civic Engagement Faculty Advisory Board since 2016.
---
University Council on Civic Engagement
The goal of the University Council on Civic Engagement (UCCE) is to work with the Duke Office of Civic Engagement to strengthen and connect new and ongoing civic engagement initiatives across campus. The Council will identify strategies for fostering effective civic engagement opportunities for students, faculty and staff; organize and assess existing curricular and co-curricular civic engagement efforts to maximize their impact on student learning and community needs; and set sustainable goals for civic engagement efforts at Duke. For more information contact Lindsey Miller Furiness.
2020-2021 University Council on Civic Engagement
Maryam Arain, Center for Muslim Life
Leslie Babinski, Center for Child and Family Policy
Lou Brown, Forum for Scholars and Publics
Katy Clune, Duke Arts
Alyson Diaz, Duke Student Government
Emily Durham, Rubenstein-Bing Student-Athlete Civic Engagement
Emilie Dye, Office of Student Leadership
Robyn Fehrman, Center for the Advancement of Entrepreneurship
Niasha Fray, Durham and Community Affairs
Kimmie Garner, Duke Service-Learning
Chuck Givens, Office of Global Affairs
Elise Goldwasser, Sanford School of Public Policy
Alec Greenwald, Academic Advising Center
Adam Hollowell, Samuel DuBois Cook Center on Social Equity
Laura Howes, Bass Connections
Jayne Ifekwunigwe, Center for Truth, Racial Healing & Transformation
Ling Jin, International House
Lalita Kaligotla, Hart Leadership Program
Catherine Kastleman, Community Engagement Core of the Duke Superfund Research Center
Adria Kinney, DukeEngage
Lysa MacKeen, Duke Global Health Institute
Liliana Marin, Benefits Enrollment Center, Duke Division of Community Health
Teri Mills, Duke University Career Center
Kimberly Monroe, Duke Health Office of Community Relations
Heather Mountz, DUSON Community Health Improvement Partnership Program
Kim Nichols, Duke Division of Community Health
Rhonda Parker, Duke Divinity School
Leslie Parkins, Duke Civic Engagement
Bruce Puckett, Duke Chapel
Ana Ramirez, Hart Leadership Program
Swathi Ramprasad, Duke Partnership for Service
Tony Sales, Athletics
Quinton Smith, Mary Lou Williams Center for Black Culture
Jessica Sperling, Social Science Research Institute
Katie Stanley, Duke State Relations
Emily Stewart, Duke Human Rights Center @ Franklin Humanities Institute
Vicki Stocking, Robertson Scholars Leadership Program
Sara Wakefield, Fuqua School of Business
Maranatha Wall, Partners for Success
Faculty Advisory Board
The mission of the faculty board is to advise DOCE leadership on key priorities to strengthen, connect and amplify civic engagement at Duke and to serve as ambassadors of these goals and priorities across campus and in partner communities. Board members, representing Duke's 12 schools, serve a three-year term, meeting monthly during the regular academic year.
2020-2021 Faculty Advisory Board Members
Jennifer Ahern Dodson, Assistant Professor of the Practice, Thompson Writing Program | Trinity College of Arts & Sciences
Dennis Clements (Chair) Interim Director | Duke Global Health Institute
Aaron Chatterji, Associate Professor, Strategy | Fuqua School of Business
Leonor Corsino, Associate Professor, Medicine | School of Medicine
Andrew Foster, Clinical Professor, Law | School of Law
Michelle Hartman, Assistant Professor, Nursing | School of Nursing
Michelle Lyn, Assistant Professor, Community & Family Medicine | School of Medicine
David Malone, Professor of the Practice, Education | Trinity College of Arts & Sciences
Deb Reisinger, Assistant Professor, Romance Studies | Trinity College of Arts & Sciences
Liz Shapiro-Garza, Assistant Professor, Environmental Science & Policy Division | Nicholas School of the Environment
Orin Starn, Professor, Cultural Anthropology, History | Trinity College of Arts & Sciences
Have a question? Get in touch today.