2022-2023 Fellows
Ellen Andrews. Durham Office Director/Mid-Atlantic Regional Director, Church World Service Durham.
Ellen Andrews hopes to support the development of evidence-based best practices to promote productive and fulfilling experiences for community organizations and the students who engage in these opportunities. Through her work in the Church World Services (CWS), she has partnered with various university service-learning initiatives for over a decade, including Duke Service Learning.
Ann Brewster. Research Scholar, Social Science Research Institute (SSRI).
Ann Brewster has spent most of her career working with community and youth in schools and youth-serving organizations. Her expertise and interests are around Educational Psychology, Social Work, and pedagogy, and she also mentors undergraduate and graduate students through scholarly projects.
Esko Brummel. Asst. Dir. of Education, Initiative for Science & Society. Program Manager, Root Causes.
Esko Brummel has worked in University Service-Learning offices for four years, adapting curricula to include service-learning best practices and trust-building in the community. Moreover, he has worked with Root Causes the past two years, gaining a new perspective of community engagement from the "other side." There, he managed collaborations between Root Causes and service-learning courses and practicums and collaborated on research grant applications.
Daniel Corpening. Director of Field Education, Office of Field Education – Divinity School.
As the director of field education at the Duke Divinity School, Daniel Corpening facilitates approximately 250 service-learning internships each year. Many of their partners align with the focus areas of the Strategic Plan: Community, Education, Employment, Housing and Health, and their partnerships' core is helping communities thrive. He is grateful for the opportunity to develop wonderful relationships with transformative partners.
Michele Easter. Assistant Professor, Psychiatry & Behavioral Sciences, School of Medicine.
Michele Easter is a sociologist and health services researcher focusing on people with mental illness or substance use disorders who are also involved in the criminal legal system. She engages with various stakeholder groups in the Durham community about improving outcomes for this population, despite a fragmented system and frayed safety net. A current focus is using existing data from Duke health records and criminal justice records to identify opportunities for breaking negative cycles of repeated incarceration and health crises. As part of this fellowship program, she will learn from local health and service system stakeholders about the problems they see, the solutions they favor, and gauge interest in research collaboration. She has been involved in a variety of research and evaluation projects designed in collaboration with stakeholders, on topics such as gun violence prevention and law enforcement-assisted diversion. She uses quantitative, qualitative, and mixed methods in her research.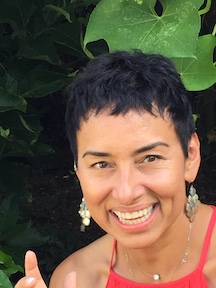 Bethzaida Fernandez. Senior Lecturer, Romance StudSenior Lecturer, Romance Studies, Trinity School of Arts & Sciences.
Bethzaida has been teaching service-learning courses for some time. Since 2014, she has taught the advance Spanish course titled: Bridging Cultures: Latino Lives and Experiences in NC (Span313) every fall. In this course, students engage with local Latinx communities through service learning, guests' visits, and small trips to community events and local gathering places. Most of the students' work has been in the role of tutoring, and she has ensured a steady relationship with all community partners.
Sarah Komisarow. Assistant Professor of Public Policy and Economics, Sanford School of Public Policy.
Dr. Komisarow is an applied microeconomist with research interests in the economics of education and education policy. She has co-led research in partnership with StudentU, a community organization that provides education and support services to disadvantaged middle- and high school- students in Durham. As part of this work, Dr. Komisarow provided technical and subject matter expertise to measure the effects of StudentU programming on student educational outcomes. She is currently working on a project with Chicago Public Schools, and during her fellowship tenure she hopes to foster a deeper relationship with Durham Public Schools.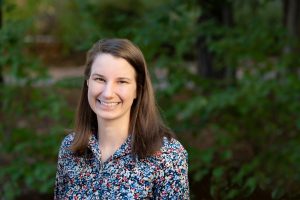 Nancy Lauer. Lecturing Fellow & Staff Scientist, Duke Environmental Law and Policy Clinic. Nancy Lauer completed her PhD in Earth and Ocean Sciences at Duke University's Nicholas School of the Environment and is currently part of the Duke Environmental Law and Policy Clinic. Her PhD research focused on water quality and radioactive contamination, partnering with community members to understand the effect of industry on their environment. At the Clinic, she works on a wide range of environmental policy issues on behalf of non-profit clients, successfully contributing to the passage of a new regulation on testing water for lead and receiving the Roy Family Award for Environmental Partnership and the Mutual of America Community Partnership Award for it.
Erin Nguyen. Director, Iglesia Emanuel Learning Center.
As the director for the Iglesia Emanuel Learning Center, Erin Nguyen is interested in pursuing the connection between community-based tutoring and student learning outcomes. There, 23 bilingual learners have been greatly supported through one-on-one tutoring in literacy and math, effectively restarting that learning center. She previously led a group of students on a service-learning project in Haiti and was a K-5 English Language Development teacher, leading professional development around best practices for culturally responsive teaching.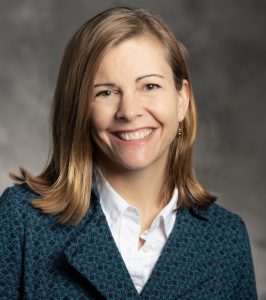 Deb Reisinger. Associate Professor of the Practice, Romance Studies, Trinity School of Arts & Sciences, Duke Global Health Institute.
Deb Reisinger has taught a service-learning course on refugee resettlement for 9 years, in partnership with CWS and World Relief. She co-authored "Community-Based Language Learning," a methods book to provide a framework for community engaged teaching. Moreover, she co-authored a study on transformative learning in community-engaged courses, showing that students experience moments of transformative learning. She believes that working in tandem with community partners can lead to outcomes that can benefit all.
2022-2023 Projects
Ellen Andrews and Deb Reisinger. "Assessing the impact of Duke-Durham community partnerships."
This project builds on the Bienvenue à Durham program that places students in service-learning partnerships with newly resettled refugees at CWS. We seek to better understand the needs of the community organizations that support Duke volunteers. The project will interview members of the community partner institution and conduct a survey to assess community needs. Our goal is to design ways to reduce the burden on organizations and to develop training materials that support faculty development.
Ann Brewster. "Ensuring High School Students' Success: The Dr. Phail Wynn, Jr. (WYNN) Program for Academically At-Risk Students." Held at Lakeview School in Durham, NC, the project will introduce a non-stigmatizing curriculum focused on adolescent-relevant psychology content and incorporate metacognitive skills. It seeks to improve mental health, well-being, and academic outcomes among high school students at risk for negative outcomes, by teaching them strategies to "become their own scientists."
Esko Brummel and Erin Nguyen. "Arraigados Juntos – Iglesia Emanuel Learning Center: Accelerating Student Learning with Community based high-dosage tutoring"
The project works with volunteers to provide individualized one-on-one math and literacy tutoring to 23 multilingual students from grades 1 to 10. These students have demonstrated the academic need for additional support, and the project uses evidence-based design principles to provide meaningful learning opportunities.
Bethzaida Fernandez. "Raíces, Rutas y Ritmos: The Influence of Latin American Music in NC"
The project aims to provide visibility to migrant communities in NC that have kept artistic traditions, albeit holding different jobs. The project will give diverse Latinx communities more visibility to share their talent in the form of cultural exchanges with Duke students and concerts at Duke and in the community.
Past Fellowship Participants
2021-2022 Fellows
Margaret Louise Brown (Duke's Forum for Scholars and Publics)
Scott "Esko" Brummel (Duke University Initiative for Science & Society)
Xavier Cason (Durham Public Schools Foundation)
Yolanda Dunston (North Carolina Central University)
Alec Greenwald (Duke Academic Advising Center)
Caitlin Margaret Kelly (Duke Rubenstein Library)
Shannon Mallery (Durham Parks and Recreation, City of Durham, NC)
Kusum Knapczyk (Duke's Asian and Middle Eastern Studies)
Susie Post-Rust (Center for Documentary Studies at Duke University)
Justin Ridge (Duke University Marine Lab/Nicholas School of the Environment)
Miguel Rubiera (La Iglesia Emanuel)
Mara Shurgot (Duke's Pratt School of Engineering's Center for Water, Sanitation, Hygiene and Infectious Disease (WaSH-AID), Parks and Recreation Department, City of Durham)
2021-2022 Funded Projects
Arraigados Juntos – Rooted Together
Duke Affiliate: Esko Brummel, Root Causes
Community Partner: Miguel Rubiera, Volunteer Program Manager at La Iglesia Emanuel
A collaboration between La Iglesia Emanuel and Duke's Root Causes' Fresh Produce Program, the Arraigados Juntos – Rooted Together project aims to create a community learning center to better support the needs of grassroots organizations providing direct social support, outreach, and education to the Durham community.
Co-Created Knowledge to Inform Housing Stability and Food Sovereignty in Durham
Duke Affiliate: Kay Jowers, Nicholas Institute & Duke Environmental Justice Lab
Community Partner: Camryn Smith, Executive Director, Communities in Partnership
This project is part of an ongoing collaborative effort between Communities in Partnership (CIP), Duke's Environmental Justice (EJ) Lab, and the World Food Policy Center (WFPC) to evaluate food insecurity and assess housing-based interventions in Durham, NC before and during the COVID-19 pandemic.
Creating a Community of Practice for Data Collection and Analysis in Sampson County, North Carolina
Duke Affiliate: Sherri White-Williamson, Instructor at the Nicholas School of the Environment
Community Partner: Danielle Koonce, Board member, Environmental Justice Community Action Network
A collaboration between Environmental Justice Community Action Network (EJCAN) and the Duke Nicholas School of the Environment, this project will work to expand the data about pollution from factory farm facilities in Sampson County, North Carolina to promote environmental justice.
Training for Resiliency and Race-Equity Sensitivity for Authentic Social-Emotional Mentoring
Duke Affiliate: Elizabeth DeMattia, Community Science Initiative, Duke University Marine Lab, Nicolas School of the Environment
Community Partner: Dre' Nix, Chief Operating Officer, Boys & Girls Clubs of the Coastal Plain
This collaboration among the Community Science Initiative at the Duke Marine Lab (DUML), the Boys and Girls Club of the Coastal Plain, and East Carteret High School seeks to promote resilience knowledge and race-equity sensitivity for authentic social-emotional mentoring through enhanced training opportunities with high school student mentors.
NC Flies to MaRRS
Duke Affiliate: Justin Ridge, Duke University Marine Lab/Nicholas School of the Environment
Community Partner: Ava Bryant, Regional Vice President – Region 3, Boys & Girls Club of the Coastal Plain
The project will build upon the Marine Robotics and Remote Sensing Lab's (MaRRS Lab) efforts to develop programming using drone technology to engage K-12 students, enhance science literacy and inspire the pursuit of STEM careers, particularly in underrepresented groups in STEM professions, including women and minorities.
Bass Connections University-Assisted Community Schools (BCUACS) Team: Participant Engaged Research
Duke Affiliates: Alec Greenwald, Academic Advising Center; Dr. Amy Anderson, Program in Education; Maranatha Wall, Program in Education; Lindsey Miller, Duke Office of Durham & Community Affairs; Chi Vo, Duke Office of Durham & Community Affairs
Community Partners: Dr. Charity Sneed-Watkins, North Carolina Central University; Dr. Yolanda Dunston, North Carolina Central University; Jamie Eaton, North Carolina Central University; Laura Armstrong, North Carolina Central University; Mirlesna Azor, North Carolina Central University; Jessica Benton, UNC Chapel Hill; Xavier Cason, Bull City Community Schools Partnership
This collaboration between Bull City Community Schools Partnership and teams from Duke and NCCU seeks to address the inter-related challenges of disparate access to healthcare services and educational outcomes through a participant engaged-research project that evaluates the need and capacity for school-based health services in Durham Public Schools.
Art in the Parks
Duke Affiliate: Caitlin Margaret Kelly, Archive of Documentary Arts/Power Plant Gallery; Lou Brown, Forum for Scholars and Publics
Community Partner: Shannon Mallery, Durham Parks and Recreation Priority Area Connections COMMUNITY
Art in the Parks is a partnership between Durham Parks and Recreation (DPR) and three units at Duke: the Forum for Scholars and Publics, the Power Plant Gallery, and the Archive of Documentary Arts that seeks to create and nurture a thriving connection between the arts, university scholars, and the Durham community.
The Black Economic Development Zone and Brightwood Community Garden
Duke Affiliate: Brian Stoner, Director of Duke Center for Water, Sanitation, Hygiene and Infectious Disease and Karis Boyd-Sinkler, Director of Diversity, Equity, and Inclusion for the Pratt School of Engineering
Community Partner: Mr. Sheddrick (Skip) Gibbs, The Other America Movement
The BEDZ (Black Economic Development Zone) at Brightwood plans to expand a community garden, which will serve as a living classroom to educate the community about sustainable agriculture and nutrition with the long-term goal of creating a sense of community and autonomy among black and minority entrepreneurs.
Exploring Services for the Formerly-Incarcerated Population with Mental Health and Substance Use Diagnoses
Duke Affiliates: Nicole Schramm-Sapyta, Duke Institute for Brain Sciences; Michele Easter, Dept of Psychiatry; Maria Tackett, Dept of Statistical Science; Clinton Boyd, Samuel DuBois Cook Center
Community Partners: Wanda Boone, CEO, Together for Resilient Youth; Helen Tripp, Captain, Durham County EMS MIH Program Manager
Through interviews with service providers, this project's goal is to support the community of Durham to better deploy resources to help people with mental illness, substance use, and criminal justice involvement
See What Our Fellows Are Doing
Questions about the Fellowship Program?