Community-Engaged Scholarship Symposium
Meet Our Presenters
Para ver en español, vaya a la pestaña inferior derecha.
Session 1: 9:00 AM – 11:00 AM
This event has passed. We encourage you to read about our presenters and view mini-presentations.
Moderator
Sabrena Mervin-Blake, MS, CCRC, MCPC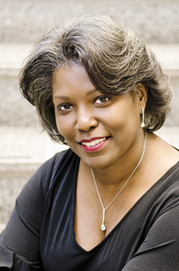 Sabrena Mervin-Blake
Sabrena Mervin-Blake, MS, CCRC, MCPC, has worked in research for over 30 years and 25 years at Duke University. Currently, Sabrena is Senior Staff Director in the Duke CTSI (Clinical and Translational Science Institute) and supports the Community Engaged Research Initiative (CERI) and the new Equity in Research (EIR) Core. Prior to her current role, Sabrena worked as Director of research recruitment at both Duke and UNC, spent 10 years in basic science as a research analyst, worked in industry with a small biotech company focused on the discovery of novel therapeutics and worked with a CRO focused on preclinical research.
Sabrena received a Bachelor of Science degree in Biology from the University of North Carolina at Chapel Hill and Master's Degree in Clinical Research from Campbell University College of Pharmacy where she was lecturer and adjunct faculty for 2 years. She is a licensed minister supporting her husband who pastors a church in Durham, NC. She is also an author, business owner, and Certified Professional Life Coach.
Opening Remarks
Debra Clark Jones
Debra Clark Jones
Ms. Clark Jones is the Associate Vice President for Community Health, Duke Health and Duke Office of Durham and Community Affairs. She helps synergize Duke's role as a university, employer and healthcare provider to better support communities holistically throughout the state. Ms. Clark Jones brings expertise in data analytics and strategic communications to address societal and health disparities and a track record for serving and positively impacting the community. Prior to Duke, she was Vice President for University Advancement, External Affairs and Technology at Saint Augustine's University in Raleigh. She is also president and senior consultant of TEQuity, a firm advancing equity through technology, analytics and communication services.
Ms. Clark Jones is a member of the National Institutes of Health's Alzheimer's Disease National Outreach Strategies Task Force, the founder of the Healing Race Foundation, a board member of the Veterans Healing Farm, a board member of the Wake County Public School System's HUB Advisory Committee and a member of the Danville Regional Foundation Health Collaborative.
Keynote
Dr. Wanda Boone
Dr. Wanda Boone
Dr. Boone founded Together for Resilient Youth (TRY) in 2000 after 20 years in the corporate sector. TRY, based in Durham, now has a presence across NC, the US and internationally in Kenya, the UK and Australia.
Dr. Boone is a forerunner and recognized as an expert in the field of Resilience/Adverse Childhood Experiences and trauma. She believes that children thrive when the adults that surround them are well and do well.
She is a guest speaker and technical advisor on Prevention structures, Trauma, Resilience, Racial Inequities, Social Determinants of Health, Behavioral Health Disparities, COVID-19 and Vaccine Equity and more.
TRY connects the dots linking the public health model, trauma informed care and transformative prevention.
Dr Boone is a member of the NC Adverse Childhood Experiences and Resilience Advisory Board, Health and Safety Chair of the Durham City/County Task Force and served as the Co-Chair of the National Institute of Medicine Healthy NC 2030 Social and Economic Factors work group focusing on the impact of trauma and the importance of resilience.
She is a RN, Sr. RA, Duke University Medical Center and holds a Masters and PhD in Theology and Public Health.
Panel: Partnering to Address Emergent Concerns
LATIN-19
Presenting: LATIN-19 is an interdisciplinary, multi-sector coalition that works to address health disparities within the Latina community. They provide a critical space for leaders and allies of the Latina community in North Carolina to create collaborative and interdisciplinary solutions in a trusting and committed environment.
Learn more about LATIN-19.


Rev. Edgar A. Vergara Millán
Rev. Edgar Vergara Millán, Pastor & Executive Director of Iglesia La Semilla, is from San Luis R.C., Sonora, a city located on the border with Arizona in Northwestern Mexico, where he lived until 2009 when he moved to North Carolina to attend seminary. While living in Mexico, Edgar served in ministry with migrant communities from Southern Mexico and Central America who were stranded at the border between Sonora and Arizona. Before coming to North Carolina, Edgar served as the pastor of a Hispanic/Latino United Methodist church in Somerton, Arizona and as the associate pastor at Fort Yuma United Methodist Mission, which is a Native American congregation located in Winterhaven, California.
He graduated from Duke Divinity School in 2013 and was appointed by the North Carolina Conference of the United Methodist Church to plant a Hispanic/Latino mission in Henderson, North Carolina. In 2014, he was appointed as the pastor of City Road United Methodist Church in the same city, where he served for four years working towards the integration of both faith communities. Since July of 2018, Edgar has been working towards the planting of a United Methodist Church that serves with Hispanic/Latinx communities, as well as with the larger immigrant community, in the Durham, North Carolina area. He began that journey serving with the people of New Creation United Methodist Church who extended gracious hospitality to him and his family.
As of March 1st of 2019, Edgar was appointed as a pioneer church planter in Durham, serving as the pastor of Iglesia La Semilla, a co-vocational faith community of the North Carolina Conference of the United Methodist Church that seeks to inspire change and empower transformation in service with the Hispanic/Latinx communities in North Carolina's Triangle region and surrounding rural areas. Iglesia La Semilla provides accompaniment and support for Hispanic/Latinx families as they face challenges in the areas of justice, education, and health. Iglesia La Semilla currently focuses on pandemic response ministry that includes food assistance, social support, COVID-19 awareness/education, COVID-19 testing, and COVID-19 vaccination. Since the onset of the COVID-19 pandemic, Iglesia La Semilla has provided food assistance for over 100,000 community members and COVID-19 vaccines for over 40,000 community members with a team of over 20 Hispanic/Latinx community health workers at the center of the effort.
Edgar is grateful to be in this journey of service in the company of his wife Kena, with whom he has been married since 2005, their daughter Kenna who is an audacious 6 year-old, and their dog Maximus who will turn 15 this year.


Dr. Irene C. Felsman DNP, MPH, RN
Dr. Felsman is an Assistant Professor in the Duke University School of Nursing, and a Faculty Affiliate of the Duke Global Health Institute. Her expertise is in global community/public health, with an emphasis on community engagement and the development of culturally aligned interventions to improve health and access to care for woman and children and families in diverse settings globally and in the US.
Throughout her career she has worked with immigrants, refugees, and displaced populations. Her current focus is on the unique needs and strengths of the Hispanic/Latinx community and recently resettled refugee families in North Carolina through direct clinical practice, public health efforts, and the education of nursing students in community health practices.
She has served as a Co-Investigator in several research studies that addressed health risks, disparities and resilience among marginalized, immigrant and refugee populations in the Philippines, Zimbabwe, and the US. Her extensive experience living and working in developing countries in Latin America, Asia and Africa, and her proficiency in Spanish contribute to her ease in working with diverse populations.
She serves on the LATIN-19 Executive team, the Partnership for a Healthy Durham/Access to Care Committee, the Duke School of Nursing Community Health Improvement Partnership Program (DCHIPP) executive team, as well as the Curamericas Global Advisory Board and IRB committee.
African American COVID Taskforce Plus (AACT+)
Presenting: The African American COVID-19 Taskforce, AACT+ is a coalition committed to mitigating the impact of COVID-19 on the health of African Americans and marginalized communities. Through the support of the Clinical and Translational Science Institute (CTSI) for the past two years, AACT+ has focused on addressing equity in research, social justice, and the elimination of racism in health. We have served as a conduit for sharing trusted information and an advocate for equitable vaccinations and testing. Our researchers, community health workers, clinicians, community-based organization leaders, school personnel, public health experts, and faith leaders have been at the forefront of the nations' fight against COVID-19 since the formation of AACT+ in June, 2020.
The coalition meets weekly to address pandemic-related challenges voiced by the community and to develop actionable strategies responsive to community concerns. Community activities have included vaccination and testing events at local churches and businesses and virtual panel discussions to increase awareness of COVID-19 trauma, mental health, and the impact of COVID-19 long-hauler syndrome in the African American community. AACT+ has also trained community health workers to offer COVID-19 testing, organized mass distribution of at-home testing kits and face masks, organized radio shows featuring researchers, clergy, and clinicians, and collaborated with agencies to address food insufficiencies in the local community. AACT+ has also partnered with researchers to better understand parental opinions about school COVID-19 testing, and how to engage African Americans with wearable COVID symptoms monitoring. Moreover, there is representation from AACT+ on the CERI community advisory committee, and we were engaged with the planning for Duke the current proposal through community listening sessions. AACT+ works with partners by connecting their resources and services to underserved communities through authentic community engagement processes.
AACT+'s overall aim is to continue to advance health equity by engaging with researchers and developing new innovative strategies that embed research within our communities. As we increase capacity to build healthier communities through collaborative partnerships, we extend many opportunities to help us build our own research capacity within communities.
Learn more about the work of AACT+.


Dr. Julius Wilder, MD, PhD
Dr. Wilder is an Assistant Professor of Medicine at Duke University School of Medicine. He has an appointment with the Duke Clinical Research Institute and a secondary appointment with the Department of Sociology at Duke. He has authored several peer-reviewed articles in journals such as JAMA, Hepatology, and Liver Transplantation. He is Chair for the Duke Department of Medicine Diversity, Equity, Inclusion, and Anti-Racism Committee, and is Co-Director for the Duke Community Engagement Research Initiative. He is a principal investigator on multiple clinical trials and has received research awards for his work on social determinants of disparities in gastroenterology and hepatology.


Dr. B. Angeloe Burch, Sr.
Father of 4 and Grandfather of 3, is a 4th Generation preacher and has pastored over 20 years in over 3 denominations. He currently serves as the Executive Director for the African American Community Collaborative, Inc. also known as the African American Dance Ensemble; Credentials Chair for the Inter-Denominational Ministerial Alliance of Durham and Vicinity; Adjunct Chaplain for Duke Regional Hospital, and Trustee for the North Carolina Museum of Arts.
Dr. Burch holds certificates and diplomas for Counseling, Church Administration, Christian Education, an Associate Degree in Business Administration, a Bachelor of Arts; an MDiv and has earned his PhD in Philosophy of Religion and awarded an Honorary Doctor of Divinity.
Dr. Burch serves as Chairman of the Families and Communities Rising Board of Directors, Executive Committee of African American COVID Taskforce, Member of Access to Care Committee, Durham Partnership for a Healthy Durham, Secretary for the Durham City/County Homeless Services Advisory Committee; MAT Team for the Durham Board of Elections, Meta-Larc ACP, CTSI/CERI Advisory Council, ACP-PFA Executive Board, Urban Ministries Board of Directors.
He is a member of the Most Worshipful Prince Hall Masons, where he serves as The N.C. Worshipful Grand Deputy Director of Community Outreach, He is a member of G. E. Jenkins Chapter #82 of the Holy Royal Arch Masons, where he serves as N.C. Grand Director of Outreach, serves as Recorder for the Holy Royal Select Master Masons, Prior for the N.C. Past E.C. Council of Tarheel Commandery Knights Templar, and is a 32nd degree Sublime Prince in the Durham Consistory #218 where he serves as Prelate and Recorder for ZAFA #176 Temple AEAONMS Shriners.
Coastal Climate Resiliency
Presenting: Collaborations over time – a discussion of how communication and joint work build trust and partnerships. Karen Amspacher and Liz DeMattia will discuss how individuals within the Core Sound Waterfowl Museum & Heritage Center and the Duke University Marine Lab worked together over time, built trust and have forged a lasting collaboration. A collaboration that has involved development projects, environmental education, community service, research, disaster relief and more.
Karen Amspacher
Karen Amspacher is a native of Harkers Island and a fierce advocate for coastal communities as they face unprecedented change in today's economy. She is the founding director of the Core Sound Waterfowl Museum & Heritage Center (1992) where she brings together community members to celebrate their cultural heritage through community gatherings, documentary projects, and grassroots efforts to strengthen this generation's understanding and appreciation for their own living heritage. Karen has helped build partnerships that reinforce the connection between people and place, carrying forward the cultural traditions while protecting the natural resources that have sustained the families along North Carolina's coastal region for centuries.
Dr. Liz DeMattia
Dr. DeMattia is the director and founder of the Community Science Initiative at the Duke University Marine Laboratory (DUML – founded 2017) and has 26 years of experience conducting ecological research and developing outreach for community-based conservation programs. At DUML, Dr. DeMattia has trained 31 undergraduate and graduate students in community engagement; has created K-12 curricula on Marine Debris, Water Quality, Restoration, and Drones; and has also designed a storm water citizen science program (AdoptADrain) that connects high school students and teachers with researchers and community decision makers.
---
Session 2: 12:30 PM – 3:15 PM
Moderator
Dr. Elizabeth Shapiro-Garza
Dr. Elizabeth Shapiro-Garza
Dr. Shapiro-Garza is an Associate Professor of the Practice of Environmental Policy and Management at the Nicholas School of the Environment at Duke University. She serves as the Faculty Director for Engaged Scholarship through Duke Civic Engagement, the Director for Community Engagement for the Duke University Superfund Research Center and the Director of the graduate Certificate in Community-Based Environmental Management.
Shapiro-Garza is a Human-Environment Geographer whose research explores the ways in which human communities interact with environmental initiatives and approaches meant to influence their management practices and behaviors and the role that broader economic, political or policy trends, as well as inequality in access to power and resources, play in those dynamics and outcomes. She is a broadly trained social scientist with a primary methodological specialization in qualitative methods and analysis. Depending on the questions raised, she collaborates with economists, ecologists, remote sensing specialists, and environmental and public health researchers. Applying the framing and methods from these multiple disciplines, she conducts research on market-based environmental initiatives and policies in Latin America and environmental justice issues in North Carolina.
All of Dr. Shapiro-Garza's research involves direct collaborations with marginalized communities and/or is asking and answering questions that are relevant to their well-being. This has included partnerships with agricultural cooperatives, indigenous communities, government agencies and community-based non-profits in Mexico, El Salvador, Peru, Colombia, Guatemala and the southeastern United States. Her more highly community-engaged, participatory research, whether with coffee cooperatives in Latin America, environmental justice advocates in North Carolina, or indigenous communities in Mexico, has involved people impacted by the issue of focus in defining the questions to be asked, in collecting and analyzing data and in employing the results to inform action. While this research has resulted in peer-reviewed publications, Shapiro-Garza is also dedicated to ensuring that the results are applied to produce knowledge and tools that can be accessed and employed by collaborating communities to further social or environmental change.
Welcome Back
Leslie Parkins, Ed.D
Leslie Parkins
Leslie Parkins, Ed.D, is the Assistant Vice President and Director for Civic Engagement in the Duke Office of Durham and Community Affairs.
Leslie offers more than 18 years of experience in community partnerships, faculty development and civic engagement work focused on expanding and strengthening efforts to connect the campus with communities through meaningful and reciprocal partnerships. Before arriving at Duke in 2016, Leslie worked for 13 years at the University of North Carolina at Chapel Hill in the Carolina Center for Public Service with most of her efforts concentrated in the APPLES Service-Learning Program.
Keynote
Dr. Viviana Martinez-Bianchi
Dr. Viviana Martinez-Bianchi
Dr. Martinez-Bianchi is an Associate Professor in Duke University's Department of Family Medicine and Community Health as well as the department's Director of Health Equity. As a family physician committed to health equity in her community and around the world, she was recognized as North Carolina's 2021 Family Physician of the Year by the North Carolina Academy of Family Physicians (NCAFP). Dr. Martinez-Bianchi, is a co-founder of the Latinx Advocacy Team & Interdisciplinary Network for COVID-19 (LATIN-19). LATIN-19 was established in March of 2020 to address inequities in the COVID-19 pandemic response, the health system and communities in Central North Carolina.
At the state level, Governor Cooper appointed Dr. Martinez-Bianchi to the Andrea Harris Social, Economic, Environmental and Health Equity Task Force. At the national level, she chaired the Health Equity Team for Family Medicine for America's Health and at the international level, she has been on the Executive Committee of WONCA, the World Organization of Family Doctors, and the liaison from WONCA to the World Health Organization from 2016 to 2021.
Panel: Collaborating for Impact
University-Assisted Community Schools
Presenting: A collaboration between Bull City Community Schools Partnership and teams from Duke and NCCU. Their work seeks to address the inter-related challenges of disparate access to healthcare services and educational outcomes through a participant engaged-research project that evaluates the need and capacity for school-based health services in Durham Public Schools.
Learn more about the Bass Connections project that started this work.
Xavier Cason
Xavier Cason is the Director of Community Schools and School Transformation at the Durham Public Schools Foundation. He is a retired music educator and former member of the Durham Public Schools Board of Education. Xavier has spent his post-retirement years serving on local boards and committees addressing early education and families experiencing homelessness.
An early adopter to the concept of community schools in Durham, Xavier served on the Institutional Support Team for Durham Public Schools community schools from 2018 until he joined the DPS Foundation as director of the community schools initiative. In this role, Xavier coaches coordinators and parent organizers at the schools while also building capacity for community partners to engage in the work deeply. In addition to sponsoring school/community research internships within the DPS Foundation, Xavier joined the Bass Connections undergraduate research team in 2021, supporting Duke and North Carolina Central University students investigating the community schools model.
Xavier is a 4th-year Ph.D. student at N.C. State's Education Leadership, Policy, and Human Development department and holds music education degrees from North Carolina Central University (B.A.) and The University of North Carolina at Greensboro (M.M.). He is an active composer of musical scores for children's theater.
Alec Greenwald
Alec Greenwald is currently the Associate Director for Strategic and Special Initiatives to the Dean of Academic Affairs in the Trinity College of Arts and Sciences at Duke University. Prior to transitioning to higher education, Alec spent a decade as a public-school social studies teacher in Philadelphia, Belize, New Mexico, and Durham. He has served as an educator, athletic coach, researcher, advisor, organizer, and activist in the K-12 and higher education space for 20+ years.
In 2018, Alec became engaged in the campaign led by the Durham Association of Educators (DAE) to pilot the community schools model in Durham Public Schools. Since the inception of community schools in Durham, Alec has helped to lead a collective of staff and faculty at Duke and North Carolina Central University in supporting an undergraduate research experience designed to build capacity for public school communities. With the support of Bass Connections and Data +, the research team has engaged over 50 undergraduate and graduate students on both campuses, participated in multiple site visits to learn from national leaders in the field, published various articles highlighting the research collective, and developed a range of resources designed to support more imaginative and responsive partnerships between local universities and Durham Public Schools. Alec and the collective are in deep relationship with leaders from the National Education Association (NEA) and the University-Assisted Community School (UACS) network in order to expand and sustain the movement for community schools across the country.
Alec holds a B.A. from Northeastern University in African-American Studies and Sociology and a M.S. in Leadership and Organizational Management from Springfield College. Outside of work, Alec deeply loves fathers and fatherhood, playing basketball and soccer, and walking along the Eno River.
Dr. Yolanda Dunston
Dr. Dunston is a Professor and Director of the Flexible Learner Path for the Second Degree in Elementary Education in the Department of Curriculum and Instruction at North Carolina Central University's School of Education. She has been a part of the department for 19 years, providing teaching, service, and scholarship focused on effective teaching for both pre-service and practicing teachers, support for P12 students' literacy development, and distance learning strategies for higher education. Prior to joining the department, Yolanda was a teacher at the preschool and elementary level, provided consulting for struggling middle and secondary students, and taught undergraduate and graduate courses at UNC–Chapel Hill.
Most recently, Yolanda has collaborated on the development and implementation of a Duke Bass Connections student-engaged research project focusing on University-Assisted Community Schools. This unique project explores the ways in which universities such as Duke and NCCU can better connect with and support local K-12 schools with an awareness of the schools' identified needs and the types of resources (human and material) that the two institutions could make available to those schools. Additionally, the project examines and seeks to enhance efforts to bridge communication between the two institutions and the local public schools, as well as strengthen student volunteer preparation, particularly in the area of cultural awareness, to provide meaningful and effective support for the communities served. This work has led to numerous opportunities to share findings through presentations and publications at the local and national level.
Yolanda earned a BA in Elementary Education, MEd in Literacy Studies, and PhD in Literacy from the University of North Carolina at Chapel Hill. When she finds herself with a little precious free time, she likes to watch sports, travel, and tend to her small vegetable garden.
Communities in Partnership (CIP)
Presenting: Communities in Partnership (CIP) formed in 2011 in Old East Durham, when a gathering of neighbors decided to take action following a neighborhood shooting involving two children. Frustrated by an inadequate and uninformed response from city officials and other local agencies, we created CIP as a vehicle to give voice to local residents and hold officials and agencies accountable. Since then, CIP has been building trust and relationships amongst residents, developing local leaders, and changing the narrative about our community. Our work is now expanding to address the growing economic disparities among residents in light of local gentrification and the rising cost of living in our community and in Durham at large.
View recordings from past discussions.
Camryn Smith
Camryn Smith (pronouns: she/her/hers) is a proud resident of Old East Durham and a community activist & organizer. She has been serving in place-based development work for over 18 years both stateside and abroad. Camryn is a founding member of Communities In Partnership (CIP), a grassroots community organizing and education group based in Old East Durham and serves as the Executive Director. CIP focuses on addressing policy and systemic inequity for communities of color and materially poor people within Durham focusing on social determinants of health, economic development, gentrification, and housing. She currently serves as co-chair for Organizing Against Racism- Durham and was the former Co-Chair of Forward Cities Durham- a multi-city two-year collaborative focusing on business development & entrepreneurship for communities of color. Camryn was the 2017 Recipient of Woman of the Year by Convention on the Elimination of All Forms of Discrimination Against Women Durham Chapter and is a current RWJF Culture of Health Leader, and was a 2018 Durham Rotary Innovation Fellow as well as a current member of the Racial Equity Taskforce for the City of Durham. Camryn and her husband Ernest, a Civil Rights Attorney, currently love, live, and work in Northeast Central Durham as well as Oakland, CA where Ernest works for the John Burris Law Firm. They are the proud parents of five adult children, four of whom currently live in the community, and their Shepherd mix Charli and their Corgi grand-dog, Oswald.
Dr. Kay Jowers
Read Dr. Kay Jower's profile here.
Kay Jowers, JD, Ph.D, is the Director of the Just Environments Program, a joint initiative between Duke University's Nicholas Institute for Environmental Policy Solutions and the Kenan Institute for Ethics. Her work focuses on bringing scholars, students, and community co-researchers together to understand the structural sources of environmental and climate injustices and challenge the deeply held assumptions that perpetuate them. Through partnerships grounded in research and data justice principles, her collaborations focus on generating research and policy solutions that address the traditional issues of alleviating environmental burdens as well as on creating healthy sustainable communities with access to quality and affordable housing, food, green spaces, utilities, etc. She also co-directs the Environmental Justice Lab, a collaboration with the Duke Economics Department, where students, faculty, and community partners work together to use computational social science methods to study environmental inequality and assess the efficacy of policy solutions.
Families and Communities Rising
Presenting: The Man-to-Man Male Engagement Program at Families & Communities Rising (FCR). The Male Engagement Program creates a pathway for families served by FCR to engage men when a father is absent from a child's life or to offer support for men who are seeking deeper connections with the children in their lives.
Deric Boston, LCSW
Deric Boston is the Director of Head Start and Early Head Start at Families and Communities Rising (FCR), a part time faculty member in the School of Social Work at North Carolina State University, and active mental health practitioner. He has over 15 years of experience working with children and families in office, home, school, and community settings.
Deric began his career engaged with families and children in therapeutic foster care in 1993 where he gained broad experience with foster care and adoptions, family systems, and persons in their environment. He later gained experience working with biological families in multisystem therapy before focusing on young children's mental health. Deric's work has also included working with parenting issues, marital problems, and adults in individual therapy.
He holds a Master's degree in Social Work from the UNC-Chapel Hill School of Social Work and a BS in Education from The Citadel.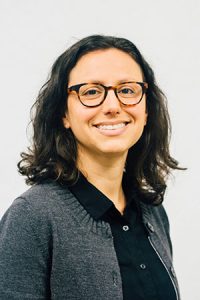 Dr. Jessica Sperling
Jessica Sperling, Ph.D., serves as Director of the Applied Research, Evaluation, & Engagement area in Duke University's Social Science Research Institute and as Co-Director of Evaluation & Strategic Planning at Duke University's Clinical and Translational Science Institute.
She is dedicated to informing and improving initiatives through responsive and collaborative research, evaluation, and research/practice partnership. At Duke, her work has focused on education, healthcare delivery, diversity/inequality, and innovation/pilot programming; this has included partnerships with entities based in Duke University, Duke Health, and community / non-profit organizations. In addition to serving as a practitioner of applied research and evaluation, she is active in teaching and capacity-building in these areas. She has taught research and evaluation methods courses and has developed and led numerous evaluation trainings serving non-profit, education, and healthcare sectors.
Prior to joining SSRI, she worked in research and evaluation in higher education and non-profits in New York City. She holds a B.A. in Anthropology from Washington University in St. Louis and a Ph.D. in Sociology from the Graduate Center of the City University of New York.
Closing Remarks
Dr. Mina Silberberg
Dr. Mina Silberberg
Mina Silberberg, Ph.D. is an Associate Professor in the Duke Department of Family Medicine and Community Health, vice-chief for Research and Evaluation in the department's division of Community Health, and Director of the Community Engaged Research Initiative (CERI) at the Duke Clinical and Translational Science Institute (CTSI). Dr. Silberberg specializes in program evaluation, community-engaged intervention research, and research translation for community health.
Prior to coming to Duke, she was a senior policy analyst at the Rutgers Center for State Health Policy. She received her doctorate in political science from the University of California at Berkeley.
Questions about this past event? Contact the CESS Organizers at doce@duke.edu.