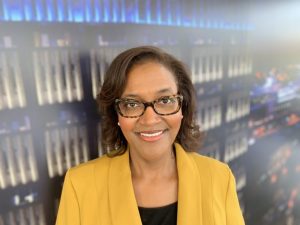 Tuere Bowles
Assistant Vice President and Director, Research and Advancement
(919) 660-7661
RESPONSIBILITIES
Dr. Bowles' role involves collaboration with key Duke and community-based partners to advance collective interests. She will establish a vision and implement strategic objectives to support the institution's community affairs endeavors including creating and implementing a comprehensive development plan and launching a program evaluation structure to support the stewardship of resources.
BACKGROUND & EXPERIENCE
Dr. Bowles formerly served as an Associate Professor and Director of the Study of Learning, Evaluation, and Dissemination (SLED) Collaborative in the Department of Educational Leadership, Policy, and Human Development at North Carolina State University. Dr. Bowles' interdisciplinary scholarship explores program planning, implementation, and evaluation research in the STEM arena. Her research is multicultural and foregrounds categories of difference such as gender, race, ethnicity, and place/space. She taught graduate courses on adult learning and development, instructional strategies, grant writing and administration, and qualitative research methods. Dr. Bowles received her doctorate and graduate certificates in Women's Studies and Interdisciplinary Qualitative Studies from The University of Georgia.
Prior to NC State, Dr. Bowles served as the Program Manager at the Environmental Justice Resource Center. She was responsible for the planning, development, and implementation of the following programs: The Program to Facilitate Environmental Justice in Minority and Under Served Communities funded by the Agency for Toxic Substances and Disease Registry (ATSDR); Building Environmental Stewardship sponsored by the Department of Energy (DOE) & the United Negro College Fund (UNCF); Brownfields Minority Worker Training Program funded by the National Institute of Environmental Health Sciences (NIEHS); and the Youth Apprenticeship Program funded by the Atlanta Housing Authority. In addition, she designed instructional materials for workshops and conferences on environmental justice issues pertaining to employment, housing, health, economic development, technology, and transportation.